Goldsmiths' Fair is recognised internationally as the UK's premier event for contemporary designer jewellery and silverware. It is a celebration of the best of British goldsmithing and silversmithing talent and a treasure trove of creativity and craftsmanship.
Working closely with The Goldsmiths' Company to establish a concept, it was decided that in a visual sense the site needs to be fairly minimal and reflect the significant rebrand of the event that was undertaken the same year. After discussion with the organisers, it was decided that the website needed to be blog-driven, enticing users week-upon-week with new content published via the site and publicised using the Company's social media platforms.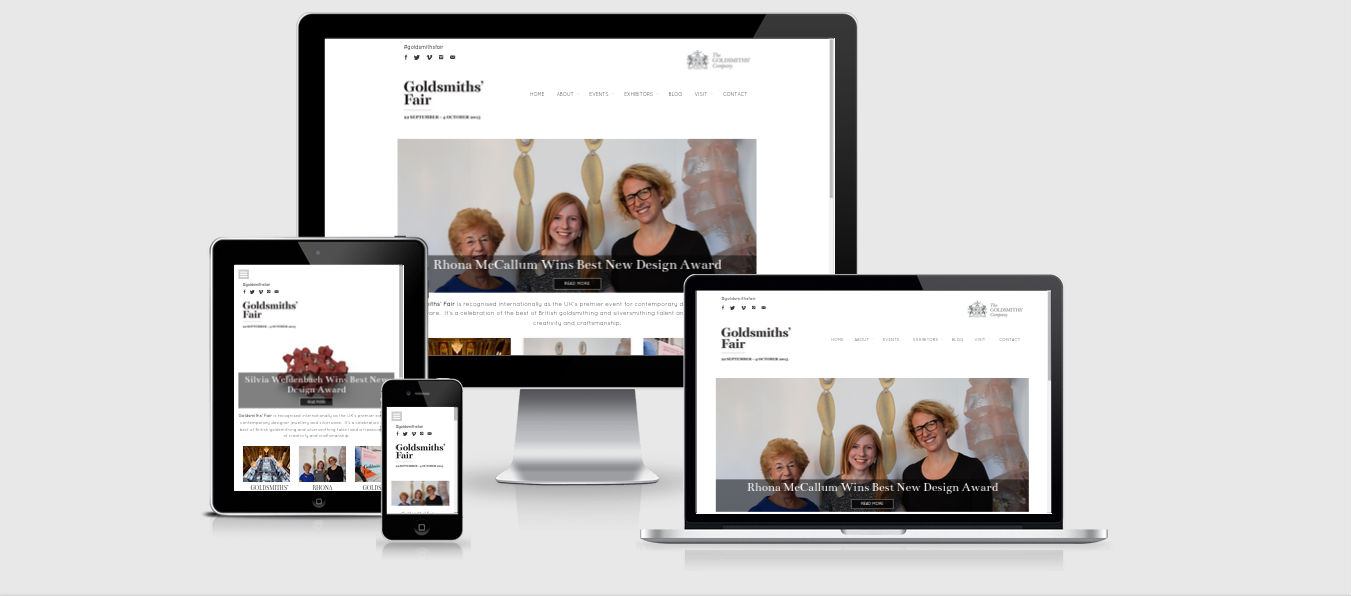 This has led to the site quickly establishing a following of repeat visitors and a strengthening of the relationship between brand and consumer. Furthermore, on the strength of the content, the site has built backlinks from websites including the Daily Telegraph and the Financial Times, where the website itself was described as "brilliant".
Part of the brief was to facilitate online applications from designers to exhibit, yielding more submissions than ever before, and a quicker administrative process for the organisers. The site also needed to facilitate the selling of tickets to the public. The platform was integrated with the Eventbrite ticketing solution, to enable not only ticket sales but also event registration and data capture.